Standing on the Rock
​ Courtney & Kailey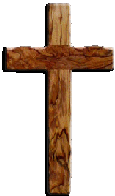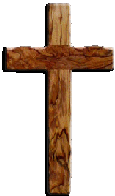 SOTR
Raindrop(Purebred) (2/2012)
Sire: GForce
Dam: Shooting Star​​
This is Kailey's 1st doe, she was there the night she was born and it was in love at 1st sight - believe it or not - it was raining and with a spot on her rear - "Raindrop"
​​
2/16/16


​April Fools 2013
ABGA Sanctioned Show
0 - 3 mth - 3rd place out of 19
under Judge Jack Talley - Texas


SOTR Bo Ammo (2/2013)
Sire: Bo Hunter
Dam: Miss Ammo
​​​
2013 Western Montana
Over all Grand Champion Doe
​​
CONGRATULATIONS KAILEY!!
​ GRAND CHAMPION PERCENTAGE DOE 2013 WESTERN MONTANA FAIR
​SOTR Bubblewrap (%)
Sire: Bo Hunter
Dam: BoPeep
​​​
Courtney with April
​50% Doe, 1st in her class
2011 Western Montana Fair Open Class​
Olaf - Courtney's future pack goat!!
CONGRATULATIONS COURTNEY & BO AMMO

SOTR Sonic Boom(3/2014)
Sire: Bo Hunter
Dam: Miss Ammo
​​​
SOTR Dewdrop (2/2014)
Sire: Reloaded Camo
Dam: Raindrop
​​​
Kailey's LGD "Midnight Warrior" & Courtney's Pack Goat "Olaf" - look who's peeking out of the houses BC ( left) & Legato (right)
SOTR Checkers (10/2019)
Sire: Iron Dome

SOTR Oreo (1/2014)
Sire​: Reloaded Camo
Dam: Enigma
Yes this doe was on our Sales page - with many tears, she was even on hold and the buyer backed out - ​​Kailey is Thank-full she did.
​ She Won Overall Grand Champion Doe Western Montana Fair 2015!!!!!!